St. Boniface Hospital celebrated its 150th anniversary this year, and the Foundation has shared many historical stories from the Hospital's past, such as the story of little Nathalia Desmarais.
Seeking safety and shelter after her mother's death more than 100 years ago, Nathalia, just five years old at the time, found refuge in St. Boniface Hospital with the Grey Nuns. The nuns took in Nathalia and her two sisters and raised them to be people who, like you, believed in giving back to the Hospital and their community.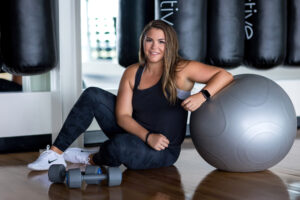 Today, we are once more living through truly historic times. As you read this, COVID-19 continues to put more pressure on Hospital staff and their patients, driven by the highly contagious Omicron variant. Past donor support has made a real difference by providing critical patient care for Manitobans and advancing medical research at the Hospital.
In the fall, the Foundation also shared the story of Winnipeg personal trainer and fitness instructor Sarah Carroll, who was hospitalized for a week with COVID-19 last spring. She saw first-hand from her hospital bed how hard the nurses in the COVID-19 Unit worked "with grace and love for what they do."
"I can't say enough good things about the care I received," said Sarah. The nurses all were so compassionate. I couldn't be with my young sons, who were also sick, and I was alone battling COVID. They were calling my husband and then giving me updates on my kids' health."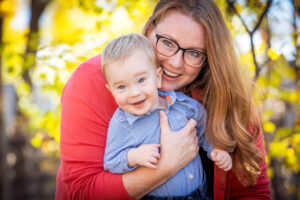 More recently, we introduced you to first-time mom Ashton Kitchur, of Kleefeld, Manitoba. She and her husband, Jamie, spent 81 days in St. Boniface Hospital's Neonatal Intensive Care Unit (NICU) with their son, Jameson, after he was born three months early in December 2019.
"Donor support of the NICU gave us hope that the system works, and people wanted to give back to St. Boniface Hospital," said Ashton. "They knew they could make the experience better for people like us, at a time when we didn't know what was going to happen next."
You can write the next chapter in St. Boniface Hospital's story by donating before the end of the year. Your next gift will ensure the compassionate care offered at the Hospital is supported by specialized diagnostic equipment and leading-edge technology, while also funding groundbreaking medical research and training that will carry St. Boniface into the next century.
Now that's something worth celebrating!

Karen Fowler
President and CEO, St. Boniface Hospital Foundation
---
Make your impact last even longer by becoming a monthly donor.