Joy Dupont appreciates the positive influence of the Grey Nuns on her mother's life. Colour streaks courtesy of 11-year-old granddaughter.
---
February 10, 2021
The Grey Nuns founded St. Boniface Hospital 150 years ago to care for society's most vulnerable with charity and compassion.
Their devotion to that cause is extra special for St. Boniface Hospital Foundation donor Joy Dupont.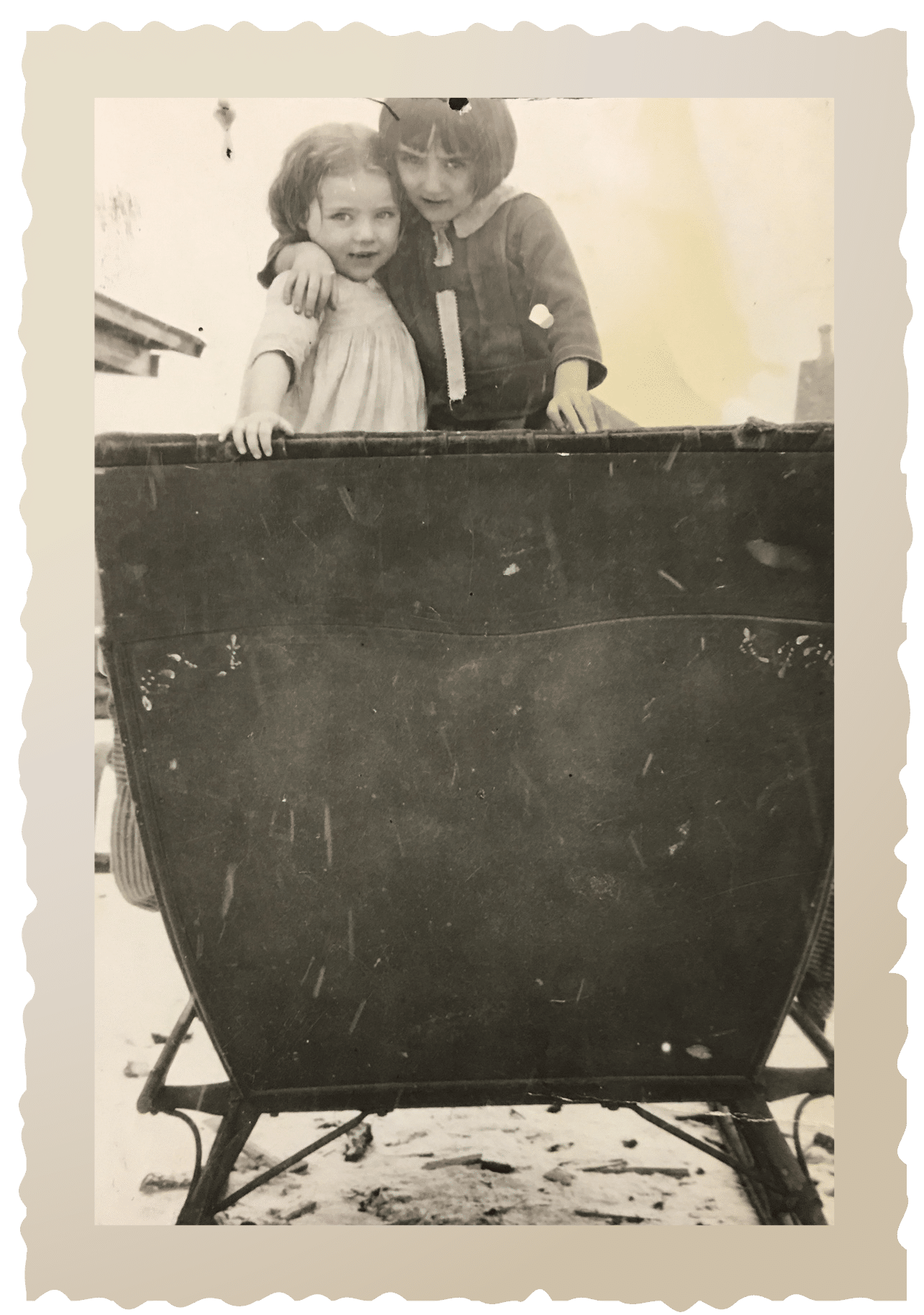 "The Grey Nuns were such a positive influence in my mother Nathalia's life."
In 1916, the Desmarais family of Sainte-Anne-des-Chênes (Ste. Anne), Manitoba went west, seeking prosperity in Alberta. Within the large family, the three youngest girls were Juliette, 8; Inez; 4; and Nathalia, just 2.
Within three years, Nathalia's mother would die from complications following the birth of her 14th child. With limited resources, the family came to a decision: the three girls would return to Manitoba by train with the help of an elder sister, Laura, who lived in Winnipeg.
Laura, in her early twenties, was working as a secretary at St. Boniface Hospital.
"Laura was trying to find a place to shelter the girls," Dupont explained. "She came to the Grey Nuns in the hospital in desperation; she didn't know what else to do." (In poor health, Laura would pass away within the next few years.)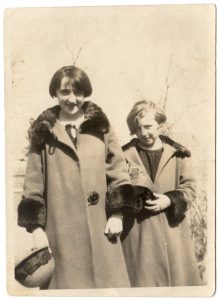 While Laura sought a long-term living arrangement for them, the nuns gave permission to house the children in the hospital's basement.
"All her life, my mother had fondly recalled running through the hospital laundry room in the evening. A small joy for those children who were undergoing so much trauma in their lives."
A few days later, it was arranged for the three girls to go to the convent and school that the Grey Nuns ran in Ste. Anne.
"Mom was there through completion of Grade 9. She and my aunts thrived. They received great instruction and good skills for life."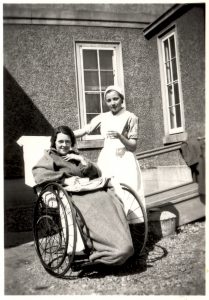 Nathalia's life is one her daughter is proud to speak of. That includes training as a nurse at Misericordia General Hospital after raising four children including Joy. Then, at nearly 50, Nathalia underwent retraining at St. Boniface Hospital, and became a practical nurse at the nearby Taché Nursing Centre (now an Actionmarguerite facility). The Grey Nuns established the Taché facility in 1935 to serve Winnipeg's Francophone population and residents of St. Boniface.
A late-life recounting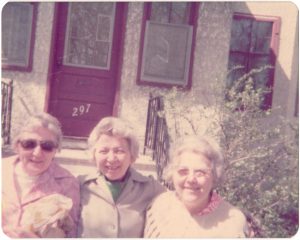 It is 2011. Nathalia Dupont, 96, is now a resident of Taché. Already ailing with bladder and colon cancer, she is admitted to Emergency at St. Boniface Hospital, where doctors determine surgery within 48 hours is necessary to save her life. At first, she chooses surgery, with all its risks. Then, together with her family, Nathalia decides against further active treatment. She returns home to Taché.
"Laying in a bed at the hospital, she was able to talk through some of her final feelings and thoughts. I was so touched she could have this time for reflection," Dupont recalled.
"She told me, 'This hospital has been so good to us. To our family. It's really part of our community.'"
"I had never really put it together that way, but it became amazing to me," Dupont said. "All three of my sons were born at St. Boniface Hospital. And my Aunt Julie – one of those three little girls – received extensive care at the hospital for nine months following a disabling stroke. Family would come every day to help feed her because she was incapacitated. Inez's daughter took her nursing training at the hospital. My daughter-in-law is also a nurse working in the hospital."
Acts of kindness
Nearly ten years after her mother passed away, Dupont remembers two kind gestures from St. Boniface Hospital caregivers.
"As mom was going back to Taché for her final hours, an Emergency doctor came up to me. He wasn't directly involved in her treatment. But he reassured me we made a good decision. He wanted to ease my mind."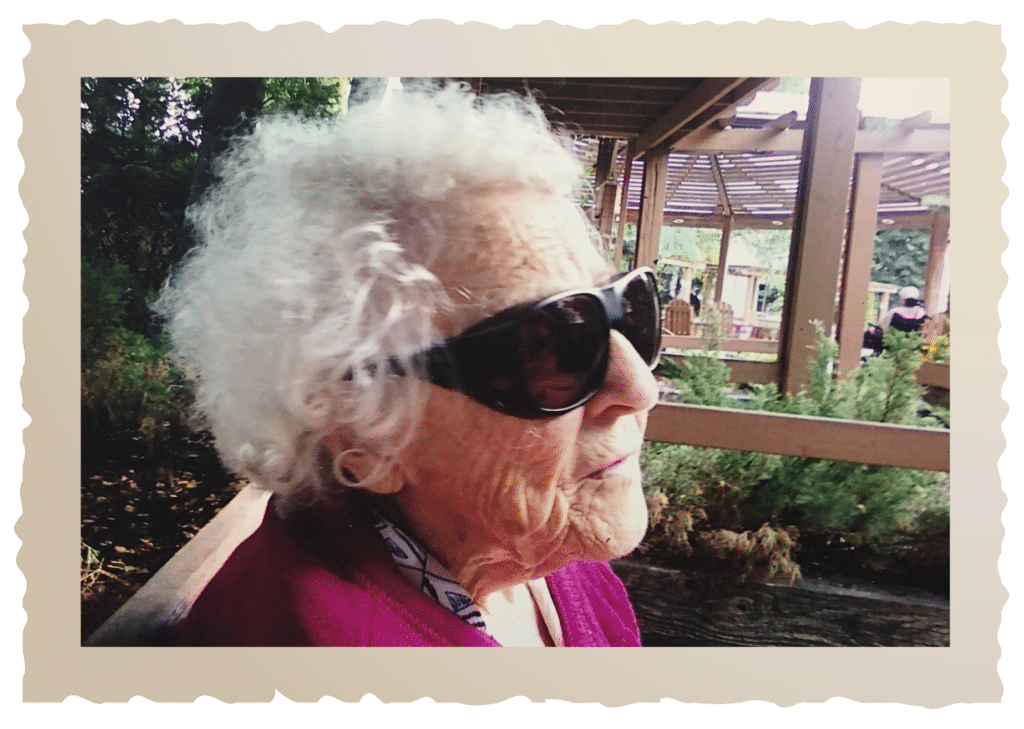 "One of the nurses who administered mom's final treatment – her name was Lori – stayed at mom's bedside until the end of her shift. They held hands and talked about nursing."
A grandmother of four, Joy Dupont also loves Tillie, her "shaggy little mutt". The name is a tribute to her mother – a short form of Nathalia.
A retired social worker, Dupont believes in building a stronger community – including a healthy St. Boniface Hospital. It's a belief Nathalia Dupont modelled for her.
"Mom had limited means but she bought a St. Boniface Hospital Lottery ticket when she could. It was her way of contributing and saying, 'thank you.'"
---
This year St. Boniface Hospital marks 150 years of compassionate care. For the generations to come, donate today.