Every day, our board of directors and staff carry out the mission of the Foundation, dedicating themselves to building a healthier future for all Manitobans.
Guided by a framework of trust and accountability, the board and executive management team work together to fundraise for St. Boniface Hospital and St. Boniface Hospital Albrechtsen Research Centre with excellence, transparency, and integrity.
The Catholic Health Corporation of Manitoba (CHCM) sponsors and helps govern more than twenty 'communities of service', of which St. Boniface Hospital is one. Learn more about CHCM's role in governing the Hospital, Research Centre, and Foundation here.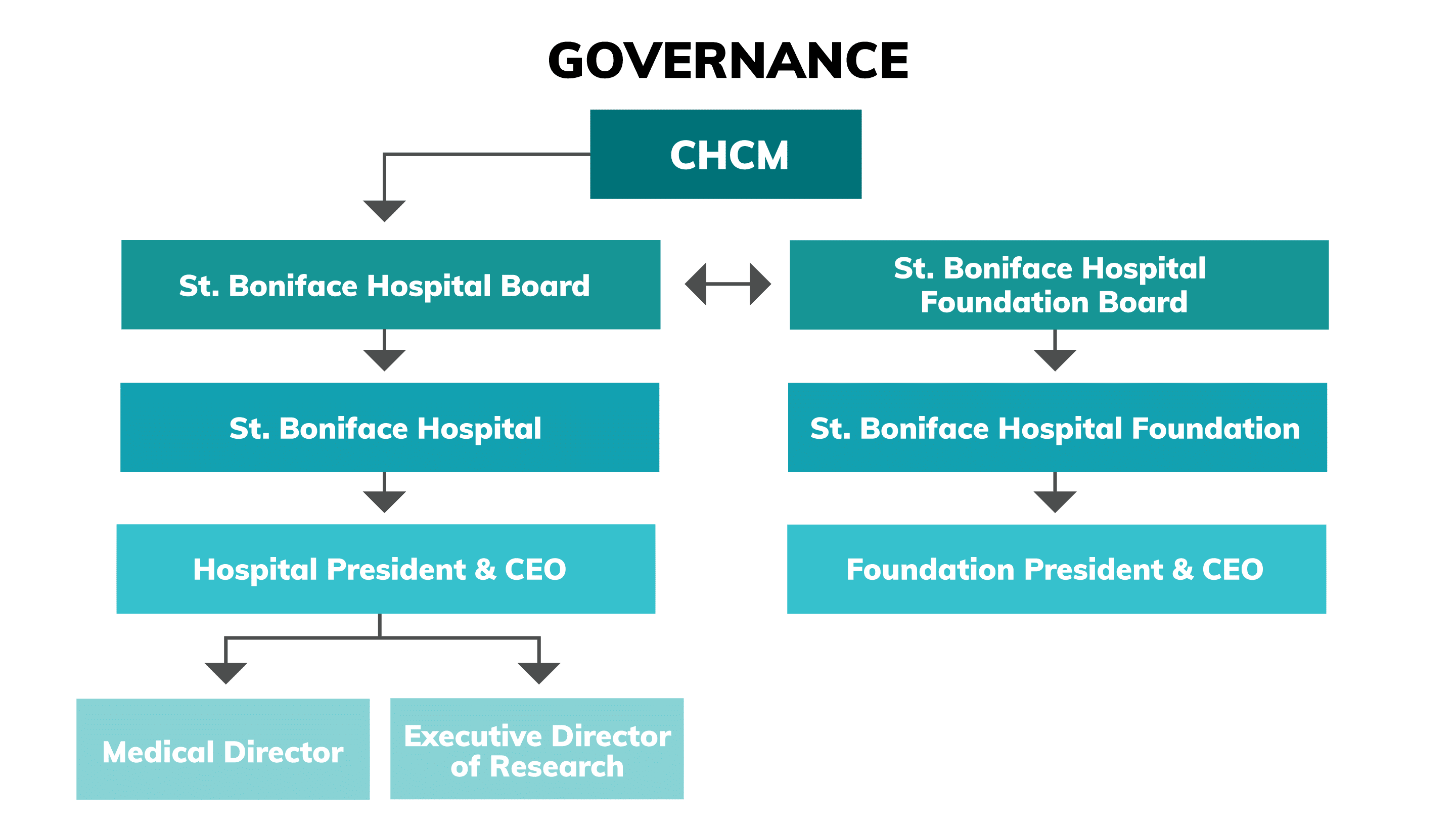 ---
Board of Directors
Our volunteer board members are highly respected members of our community who give their time and expertise to help guide the Foundation.
Current board members
Carmine Militano – Chair
Neil Duboff – Past Chair
Tanya Benoit –  Fundraising Chair
Dom Grestoni – Vice-Chair and Finance Chair
Caroline Kiva – Secretary-Treasurer
Gisèle Barnabé
Martine Bouchard – St. Boniface Hospital President & CEO
Jodi Carradice
Tom De Nardi, Lottery Chair
Jonathan Letkemann
Matt Sachkiw
Walter Saranchuk
Dr. Pawan K. Singal
Doug Stephen
Louis Trepel
Larry Vickar
Randy Viray