Rob Guderyan will always remember his grandparents.
A health care aide at St. Boniface Hospital, Guderyan, 42, lends credence to the expression The Child is father of the Man. In Guderyan's case, the bond he formed as a child with his grandparents shaped him as an adult with the capacity to care for others.
"Rob was so close to my parents that they were like his parents" said his mother, Cathy Kelly. "I so welcomed their help and they looked after Rob from an early age. I don't know that I've seen such a relationship."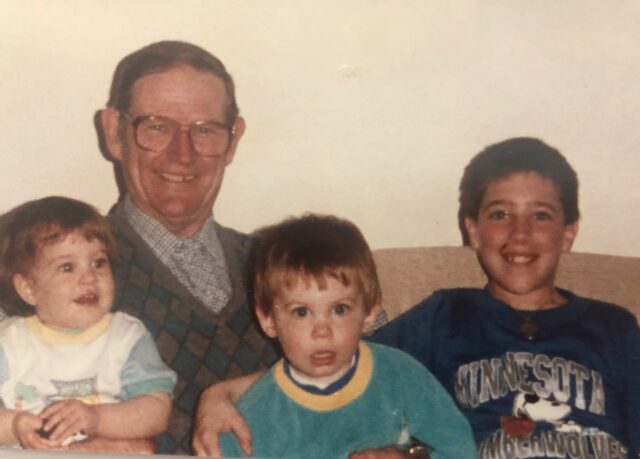 At their Lockwood Street home in Winnipeg's River Heights neighbourhood, Frances and Russell Eaton – Franny and Pops – were the world to young Rob.
"We went to Tim Hortons a lot and all kinds of places," Guderyan said. "We did a lot of fun stuff together."
As his grandparents aged and needed more care than their family could manage, Rob remained their champion, making frequent visits to their nursing home.
"He put his grandparents above everything," Kelly said. "Mum had Parkinson's disease. Dad suffered from diabetes and was in the early stages of Alzheimer's disease."
Russell Eaton passed away unexpectedly in 2011. The loss, said Kelly, hit Rob "like a freight train."
As he continued to pay daily visits to his grandmother, Guderyan, then 33, started thinking about a career in health care.
"I'd worked at a couple of different jobs, including in a call centre," he said. "I decided to enroll in the Health Care Aide program at Red River College (RRC)."
The day he turned in his final assignment, he learned by text his grandmother has passed away.
"It's like she held on for me."
Guderyan graduated at the top of his class. His work placement at St. Boniface Hospital led to a permanent position he's enjoyed for the past 8 years.
"I'm helping patients with their physical needs and their daily activities, as well as their social and emotional needs. Just sitting with them can be a help. Some patients are alone in the hospital, especially now with COVID-19."
Even with personal protective equipment and adherence to safety protocols, the job comes with risk. In late October 2020, Guderyan came down with COVID-19. Isolating at home, he experienced the shortness of breath, chest pressure, fatigue, and headaches that affect many who contract the virus.
With her son fighting COVID-19, Cathy Kelly called in with a donation during St. Boniface Hospital's Radiothon of Hope and Healing on Friday, Nov. 27.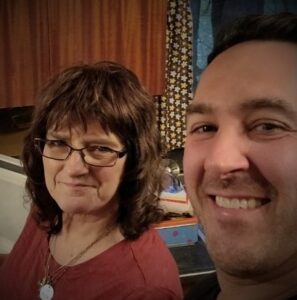 "The hospital is full of people who are just as compassionate and caring as Rob," Kelly said. "And especially now when the health care system is so overwhelmed, we need to recognize and appreciate the efforts and sacrifices these people are making every day."
Next step – Nursing
Guderyan returned to work in December. His bout with COVID-19 hasn't dimmed his energy as he prepares to the next step in his career. In March, he'll begin studies in RRC's Nursing program, following the same path as his girlfriend Cindy Streilein, who's currently in the program.
"As an aide, I'm right there next to the nurses. I know nursing is something I want to do and that I can do," he said. "As a floater in different areas of the hospital, I feel like I've already received a free education."
"This is my passion and I'm blessed to pursue it. I'm so thankful for family. My grandparents were an important, significant part of my life, always gave me great advice and support, and I still think about them."
---
Be a lifeline. Donate today.