March 25, 2021
March is Nutrition Month! This year, St. Boniface Hospital's 20 dietitians on staff are reminding everyone to support healthy living by eating what is "good for you."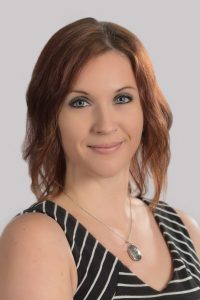 It is simple advice, but healthy eating looks different for everyone, says Tiffany Nicholson, who works as the education and research dietitian at the Hospital.
It all depends on a person's health, preferences, culture and food traditions, according to Nicholson. "What's good for you to eat might not look the same for someone else," she says. "For instance, we've all seen the plate diagram dietitians use to help show you portions and what to eat. Well, what if you're eating out of a bowl, instead of a plate?"
People who are vegetarian or vegan, have a food allergy, or require kosher or halal meals represent other differences in eating styles that the Hospital dietitians must cater to. Our dietitians are regulated health-care professionals who provide invaluable education and counselling to both hospitalized patients and those attending clinics, as well as assessing patient meal plans, adjusting diets based on patient needs, and conducting research.
The 20 dietitians at St. Boniface work in a variety of settings in all clinical areas of the Hospital, says Nicholson – and she does mean all! "We cover literally everything from the Neonatal Intensive Care Unit (NICU), all the way through to the Geriatric Day Hospital in Dominion Centre on Marion Street," she says.
"With geriatric nutrition, people have different needs as they get older. Obviously, infants in the NICU have their own specific needs. Whatever area of medicine you can think of, there really is a nutrition component that is applicable, and that dietitians work in."
"People often think we are the 'food police,' or we just give someone a meal plan and say, 'Eat this.' But there's a lot more to it."
"Our dietitians cover mental health, intensive care, surgery, cardiology, endocrine, palliative care, renal, you name it. They are part of a multidisciplinary team in all inpatient and most outpatient clinics," she says. "As an example, if a patient requires IV nutrition called TPN, the dietitian works with the Nutrition Support Team to determine the nutrition prescription and track the patient's progress. Later, they provide discharge teaching to help ensure the best possible recovery."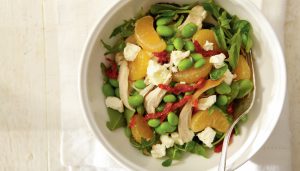 Nicholson's focus at the Hospital is on dietitian education. "My role allows me to teach my dietitian colleagues, as well as other health-care professionals like doctors, nurses, pharmacists, and others," she says. Nicholson holds a faculty appointment with the University of Manitoba and conducts or participates in research projects and committees.
"I will teach my colleagues if, for example, there are accreditations coming up. I will do quick 15-minute huddles and organize nutrition sessions on various topics for them."
"Regardless of what area – whether inpatient or outpatient – our dietitians follow what is called the nutrition care process. It is assessing the patient, coming up with a nutrition care plan, and implementing it based on their diagnosis. We will obviously talk about what they're eating, and if they have to modify anything in their diet, we make recommendations."
Finally, what of hospital food's reputation for being unappetizing? Hospital food gets a bad rap; in fact, meals are prepared fresh daily at the Hospital, she explains. "Cooking and serving food to large numbers of patients with diverse cultural backgrounds and varying nutritional needs is no easy task! Before the pandemic, our dietitians regularly taste-tested all the different diet and texture modifications we offer, and they made changes as needed to ensure ongoing quality improvement."
"Furthermore, we conducted a Hospital taste test during Canadian Malnutrition Awareness Week in 2018. More than 150 staff participated at that time: including directors, managers, medical staff, nurses, health-care aides, housekeeping staff, and ward clerks. Most of them, 98 per cent, agreed that our hospital food was better than they had thought!"
Have you downloaded the Nutrition Month 2021 Recipe eBook? It includes 15 delicious recipes, hand-picked by Canada's dietitians. Which recipe will you try first? 
---
Dietitians are trained and trusted health-care professionals. Support their work at St. Boniface Hospital by giving today.