August 17, 2021
Standards were high in the late sixties at the St. Boniface Hospital School of Nursing.
Students enrolled in what was then a three-year diploma program were expected to put in the work, and no one made that clearer to them than Sister C. Gauthier, director of the school from 1967 to 1971.
"We had a lot of respect for her, and I guess, a little bit of fear," remembered Linda Everitt (née Christie), who was among 90 young women who graduated in 1968. "Sister Gauthier ran a kind, but tight, ship." After 1968, the program length was reduced to two years.
"You are going to continue your education."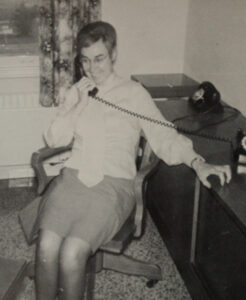 Applicants to the School of Nursing had their IQs tested as part of the entry process. As a student, Everitt once got called into the director's office to discuss how she was doing in school. "Sister Gauthier said to me, 'You are not performing up to your IQ level, Ms. Christie. You were tested. You can do better; you're just not trying.'"
"And it was true, she caught me coasting a little bit. I wasn't failing or anything, but she demanded the best that you could be. It had more to do with, 'You are going to continue your education,'" said Everitt, who lives in Warman, Saskatchewan.
"I didn't appreciate the training we got at the time – not until I got out there and started working. What made St. Boniface Hospital special to me was that it was respected in the industry."
Classmate Julie Garlinghouse (née Haidish) worked at hospitals in Juneau, Alaska, and San Francisco, California, after graduating in 1968. "I had job interviews at various hospitals in the Bay Area on the strength of my experience in Alaska and my background as a student from Canada," she explained. "Canadian nurses had a reputation in the United States for having great educations, and St. Boniface was, at that time, premier in diploma nursing programs."
Endowed fund to support training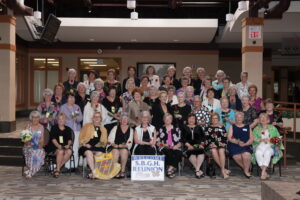 The School of Nursing class of 1968 has created a legacy by establishing an endowment fund through St. Boniface Hospital Foundation, in tribute to Sister Gauthier, and to mark the 50th anniversary of their graduation. The fund will directly support the continuing education efforts of registered nurses working at the Hospital.
"As nurses, we learned more on the job back then," said Everitt. "Plus, we went to a conference each year; I went to several across Canada and learned a lot. Continuing education is important to me because it allows people to advance their career skills. It makes them more employable."
"Taking my nursing training at St. Boniface Hospital was like the launching platform for the rest of my life, which was good," she said.
Nurses trained to be advocates
"Sister Gauthier's challenge to us was to get a quality education, and continue learning, so you could always be the patient's strongest advocate," said Garlinghouse. "I remember well how, any time I was in her office, she would always say, 'Now, you must continue your formal education, Ms. Haidish.'"
"I would think, if only I were at the top of the class, there would be a scholarship for me. Then I would say to her, 'Yes, of course, Sister, but first I need to earn some money to go on to university.'"
1968 class president Margaret Brooke had a similar talk, according to Garlinghouse. "Sister Gauthier told her, 'You need to go on to university, my dear.'"
"And Margaret replied, 'Me? I'm going to Hawaii!' But what happened was, after our graduation, she arrived home in Vancouver – I think it was on a Friday – and by the next Monday, she was enrolled at the University of British Columbia!"
Fund will carry on legacy of nursing school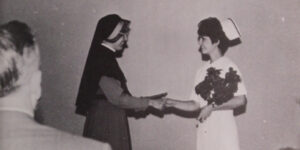 Nurses who came from the St. Boniface Hospital school in the late sixties had benefited from in-depth learning in anatomy, physiology, psychology, sociology, and other subjects. "By that point in California, I had a diploma, and I was working with people who were writing the nursing textbooks," said Garlinghouse.
"I attribute all of that to my basic nursing education from St. Boniface. Strength in anatomy and physiology, strength in critical thinking, and so on. And the fact that St. Boniface taught us to be ahead of the curve, so to speak, so you could be the best possible advocate for your patients."
"That's what we're trying to do with our endowed fund, to carry on that legacy for nurses at St. Boniface Hospital to continue to learn; to embrace whatever changes are happening in health care and technology, and to always stay ahead of the curve. What we want the fund to do is to help the nurse who is working at the Hospital now, to continue their personal growth," she said.
"Ours was a unique class. You can say that about any class. But it truly takes into perpetuity what Sister Gauthier's challenge was, and certainly, 150 years later it says exactly what the Grey Nuns were all about."
---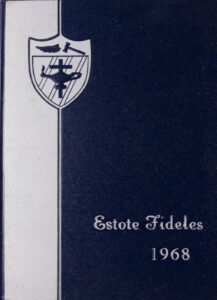 Support today's St. Boniface Hospital nurses on the front lines. Give generously.
You can also contribute directly to the St Boniface General Hospital School of Nursing Class of 1968 Endowment Fund. Contact the Foundation at [email protected] or call 204-237-2067 to learn how.