In hockey, if a goaltender has good form, the saves follow. It is equally true when it comes to saving a life.
Just ask Rick St. Croix.
One early morning last December, the developmental goaltending coach for the AHL's Manitoba Moose suffered a heart attack and collapsed at the airport while set to travel with the team on a road trip. It was the "widowmaker", a 100 per cent blockage of the LAD (left anterior descending) artery. A widowmaker heart attack can stop the heart very fast and that is exactly what happened to St. Croix.
But his wife, Michelle, did not become a widow. Many first responders showed good form that day. Prompt action from RCMP officers stationed at the airport, airport paramedics on the scene within three minutes, and a trip to St. Boniface Hospital for the immediate insertion of a stent saved Rick St. Croix's life.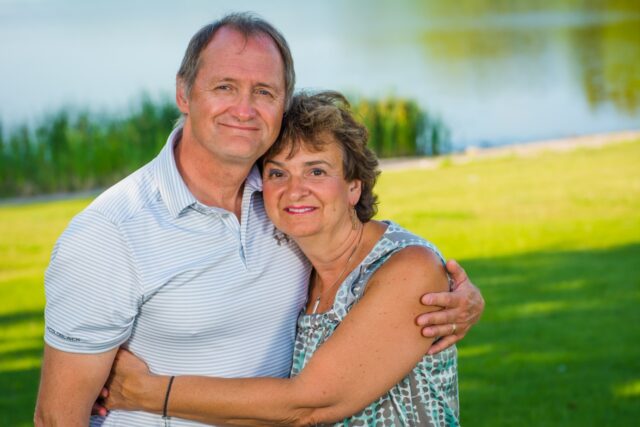 "Not many days pass without my thinking about what happened," said St. Croix, nearly six months later. "But I'm doing well. My energy is good. Michelle and I track our steps, and I'm down 15 pounds from December."
Born in Kenora and an NHL goaltender from 1977 to 1982, St. Croix has worked with hockey teams across Canada and the United States. Winnipeg has been home since 1987. It's where he's run an internationally recognized development program for goaltenders at all levels, for more than 30 years. As a community member, he appreciates St. Boniface Hospital on multiple levels.
"It's such a meaningful place for our family; we've experienced a spectrum of emotions there," he said. "They didn't just save my life – our eight grandchildren were all born there. Our youngest granddaughter was born at St. B. eight days after I was admitted in December."
"The care I received reassures me that if any family member ever needs to be admitted, they will be in the best of hands."
"Here for all of us"
St. Croix encourages people to support the hospital.
"It's an investment in the well-being of individuals, the city, and the province. In many cases, you're saving a life. I was gone and then came back. So many things had to go right and they did. St. B. was a big part of that."
"We're all likely going to require the services of St. B. one day whether it be for injury, disease, old age – whatever form that takes. St. Boniface Hospital is here for all of us."
---