January 13, 2021
On February 13, 2021, we invite you to participate in Wear Red Canada, a national initiative to promote women's heart health.
Take pictures with family (or take a selfie) wearing red clothing and share your images on social media using the hashtags #WearRedCanada, #HerHeartMatters, and #STBHF. Remember to tag us in your photos @STBHF.
Heart disease is the number one killer of women worldwide and the leading cause of premature death in Canadian women. By taking part you'll help raise awareness about the symptoms, risk factors, treatment, and prevention of heart disease in women.
This event will include presentations from national experts. In Winnipeg, local women's heart health expert Dr. Olga Toleva will lead the session Living with SCAD: women share their experiences featuring Manitobans with lived experience (4 PM Central Time).
Spontaneous coronary artery dissection — or SCAD — is an emergency condition that occurs when a tear forms in a blood vessel in the heart. SCAD can slow or block blood flow to the heart, causing a heart attack, abnormalities in heart rhythm or sudden death.
Wear Red Canada is organized by the Canadian Women's Heart Health Alliance to bring awareness to women's heart health and heart disease across all regions of the country.
Go to Wear Red Canada to get involved!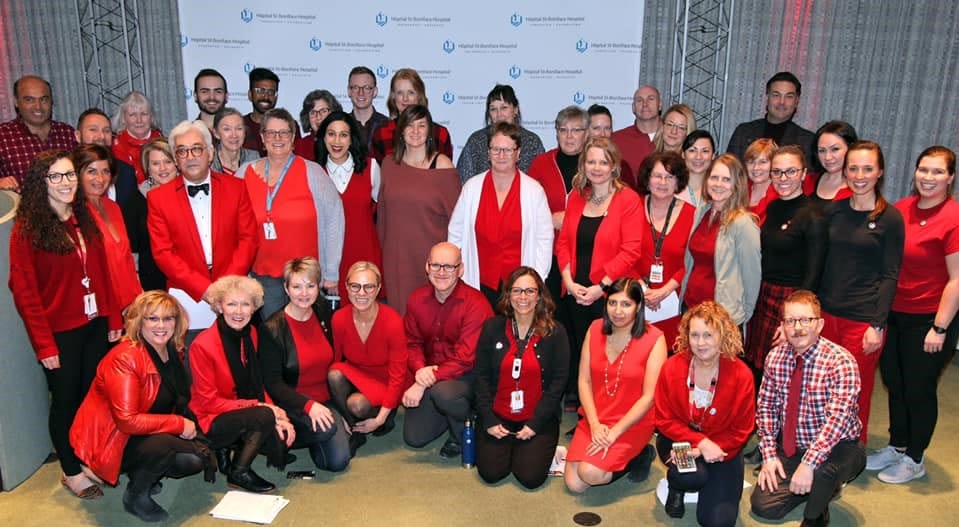 ---
Take part in the fight against heart disease. Donate today.