On a worldwide day for giving back, donors helped make sure Manitoba kids will continue to have opportunities for hands-on learning in biomedical science.
St. Boniface Hospital Foundation's Giving Tuesday campaign on December 1 raised funds for the RBC Youth BIOlab Jeunesse (Youth BIOlab) at the Hospital's Albrechtsen Research Centre.
"The Youth BIOlab has inspired an enduring love for science and discovery in so many school children in every corner of the province," said Karen Fowler, Interim President and CEO of the Foundation.
"In a one-of-a-kind teaching lab, they can deepen their understanding of health, the nature of science, scientific inquiry, and design. These attributes all contribute toward a goal of greater health literacy in our community."
In the six months before the COVID-19 pandemic reached Manitoba, the RBC Youth BIOlab Jeunesse welcomed more than 3,000 Manitoba students from grades 4 to 12.
While the pandemic has put a stop to these in-person school visits for now, the Youth BIOlab continues to provide remote learning opportunities to young people through its Healthy Curiosity series of original educational videos.
Giving Tuesday donations funded four remote-learning kits and the production of additional videos in the series. Each kit includes a microscope, slide set, dissection kits, and gloves that complement the video learning experience.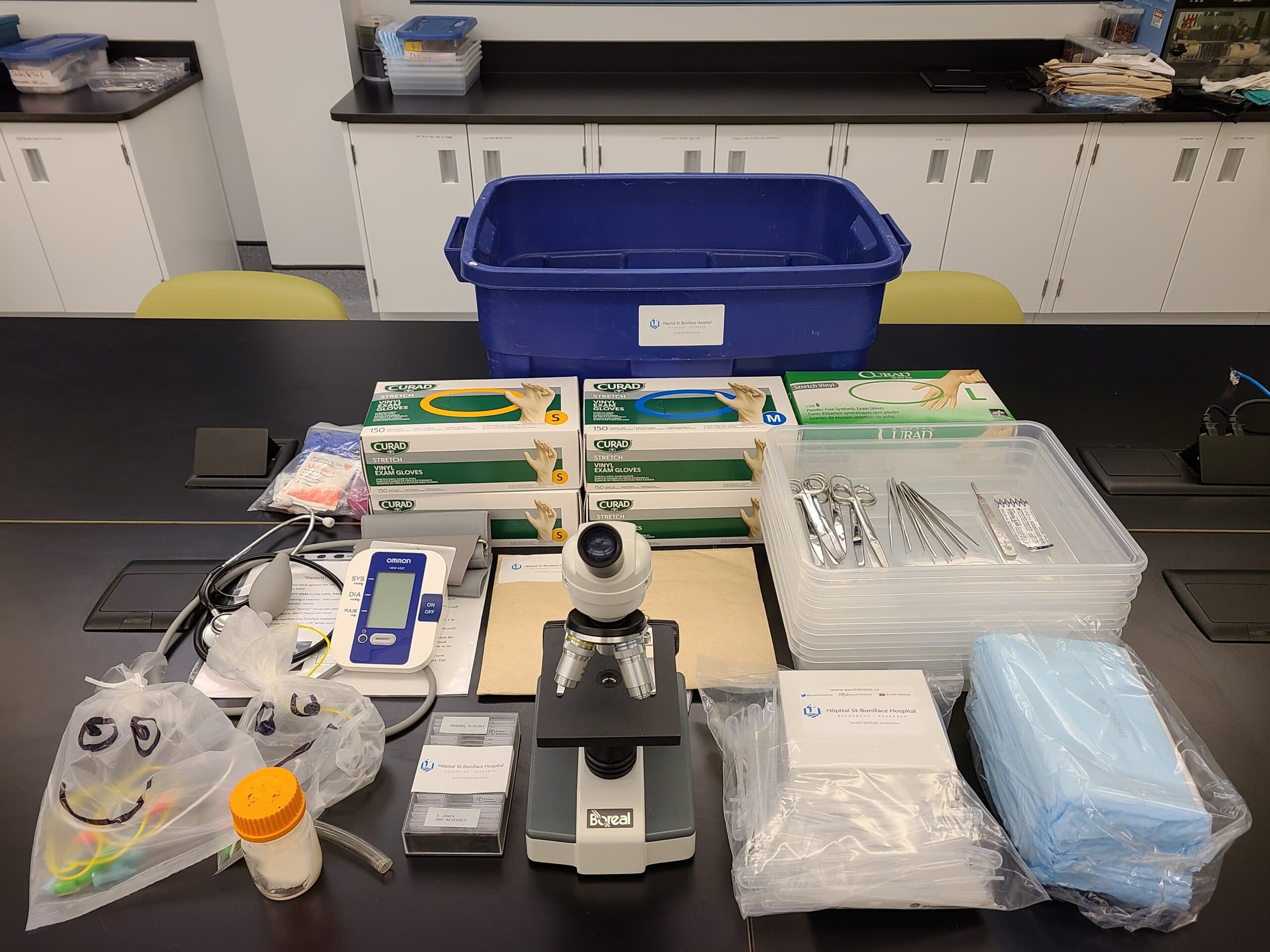 Youth BIOlab participants experience content beyond the school curriculum – with access to working research scientists studying real-world health problems including dementia, diabetes, and heart disease.
More than 60,000 students have experienced St. Boniface Hospital Research's youth outreach and education efforts since 2005.