When Rick Sterzer came to St. Boniface Hospital's Emergency Department on the evening of April 2, it was not unfamiliar territory. As a retired firefighter, Sterzer had been there on duty many times before.
Now, Sterzer was unable to stand on his own. He was struggling to breathe and running a fever of 42.5 C (108.5 F). His wife Shannon had to answer questions from attending staff on his behalf.
"As a firefighter, I'd seen things that prepared me not be scared," said Sterzer. "I had an idea of what was happening and why. With my fever, they took me in back right away."
Weeks earlier, the Sterzers had returned from a European cruise cut short as COVID-19 spread across the world. While on the ship, Sterzer became ill. His symptoms worsened while he self-isolated at home. After he first tested negative, a second test confirmed he had the COVID-19 virus.
Within 48 hours of admission at St. Boniface, Sterzer was moved from a regular ward for COVID-19 patients to the Intensive Care Unit (ICU). For the next 18 days, he relied on a high-flow oxygen distributor and other equipment to help him breathe and get better. His caregivers made a great difference in his outlook.
Hope in the ICU
"The ICU staff kept me going, kept my hopes up. When I started to get a little ahead of myself, thinking about what might happen, a wonderful nurse said 'Whoa, we're not going there.'"
Sterzer's colleagues from the United Firefighters Union also stepped up. With Covid-19 protocols at the Hospital prohibiting in-person visits, they came by ladder truck. From a roof section outside his second-floor window, they encouraged Sterzer to keep fighting ("I was at my low point," he said). Many more firefighters gathered at ground level.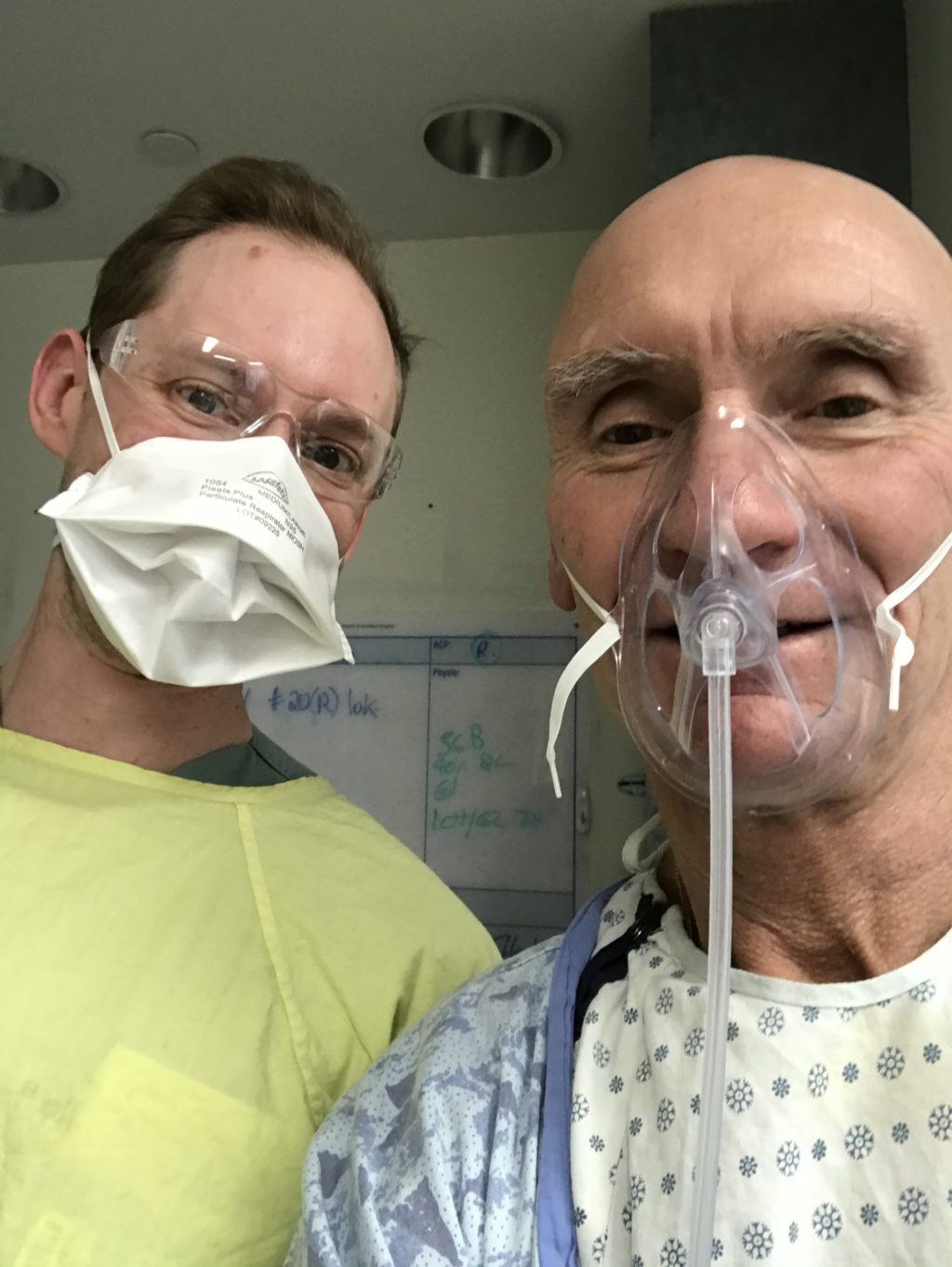 Local media reported on Sterzer's condition while he was in hospital. He decided to use the platform to deliver a message. "At first I was speaking directly to my fellow firefighters. I wanted them to take COVID-19 seriously and to take care of themselves. Now, I want everyone to do that."
Sterzer first spoke to us by video chat, soon after his condition had improved enough for him to move from the ICU back to the regular COVID-19 ward. Reflecting on the severity of his infection, he was soon back in the ICU for another three days before his oxygen level was once again satisfactory. ("It's an ebb and flow," he said.)
He said there was no better testament than his story to demonstrate the need for donors to keep supporting St. Boniface Hospital.
Compassion you cannot teach
Though a first responder himself, Sterzer said his hospital stay has taken his appreciation for front-line staff to a new level.
"Being a patient opened my eyes to see what kind of person you have to be in these roles. The compassion they have is something you cannot teach."
"I will never see them again in the same way."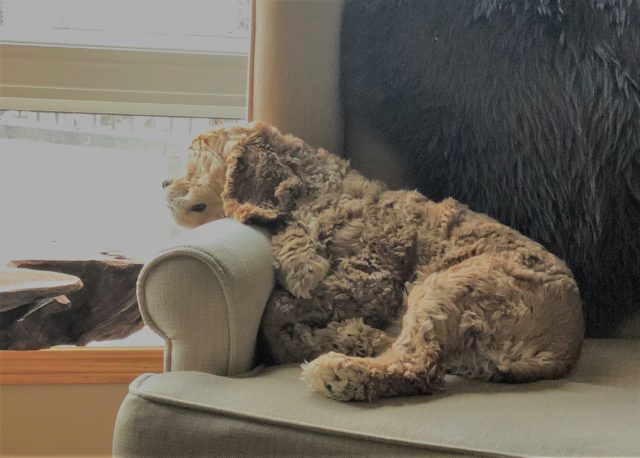 Above all is the desire to get home. "I'm excited to go home and see my wife and kids and our dog, Frankie. I don't want my wife to worry anymore. She's my rock. She kept me alive for the two weeks before I came to the Hospital."
"And she wants to take care of me again when I get home," Sterzer said with a warm smile.
Thank you to our generous donors for supporting the nurses and front-line staff at St. Boniface Hospital during this critical time. Your support does not go unnoticed!
---