In the face of the largest public health crisis any of us have ever seen, St. Boniface Hospital Foundation donors are already making a difference in Manitoba's health care system.
To support urgent needs of St. Boniface Hospital as the province prepares for and addresses the spread of the COVID-19 pandemic, the Foundation established a COVID-19 Response Fund in late March. The Foundation is working closely with the Hospital to ensure funds are made available immediately, for greatest needs as they arise.
"We welcome our donors to join us in this critical response effort by giving to the new COVID-19 Response Fund today," said Foundation President and CEO Vince Barletta. Donations can be made directly on the Foundation's website, by phone at 204-237-2067 or by mail to P.O. Box 73, Stn Norwood Grove, Winnipeg, MB, R2H 3B8.
"With your next gift, you can help determine the outcomes of COVID-19 patients. But also, of many others who continue to rely on the Hospital for care in other important areas – in the Neonatal Intensive Care Unit (NICU), the Cardiac Sciences Program, and so on," said Barletta. "You're helping maintain service to thousands of Manitobans who face critical and complex conditions outside of the pandemic."
Donors have already supported the purchase of cutting-edge technology to be used in the fight against the coronavirus.
In late March, Foundation donors made it possible for the Hospital's Emergency Department (ED) to buy a handheld ultrasound device called the Butterfly iQ, used in the assessment of critically ill patients.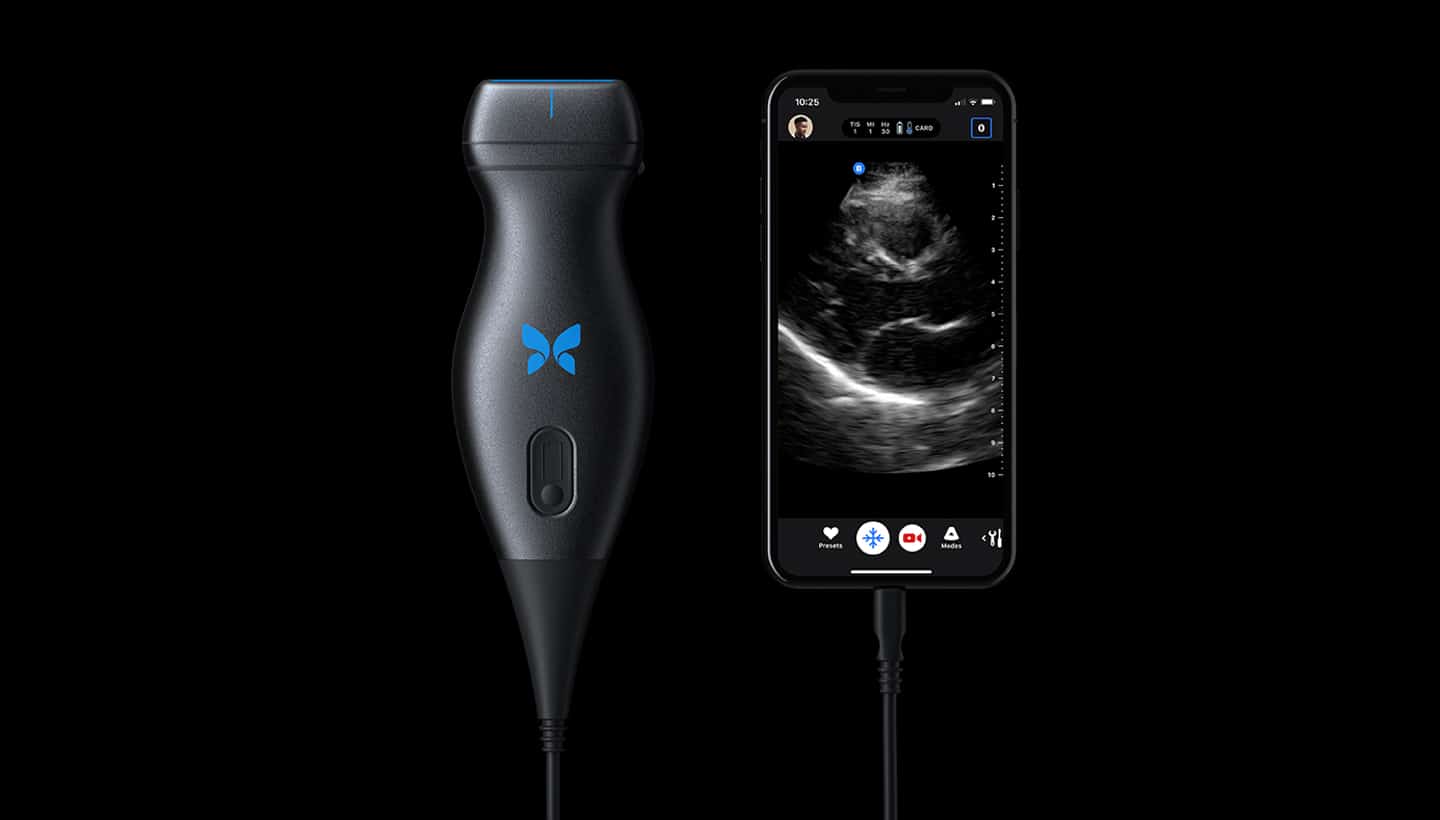 The state-of-the-art Butterfly iQ device connects to any smartphone or tablet and allows ED physicians and nurses to quickly perform handheld lung ultrasounds of patients, including those presenting with suspected or confirmed COVID-19. A sterile probe cover protects the device, and the screen.
Source and photo credit: ButterflyNetwork.com
---
Purpose of the COVID-19 Response Fund
The St. Boniface Hospital Foundation's COVID-19 Response Fund has been established to receive donations in support of urgent and emerging needs of the Hospital in response to the Coronavirus, COVID-19 pandemic.
The Hospital will allocate monies from the fund to COVID-19 specific areas of greatest need such as, but not limited to:
Purchase of equipment, materials and services required by the Hospital for patient care, health care worker, and patient safety;

Provide comfort and support to health care workers and patients through the provision of goods, services and materials;

Support public and community education efforts related to COVID-19;

Support potential research initiatives related to COVID-19.
At the conclusion of a need for a pandemic response, donations to the COVID-19 Response Fund will be directed to the area of greatest need and allocated to support St. Boniface Hospital.
---