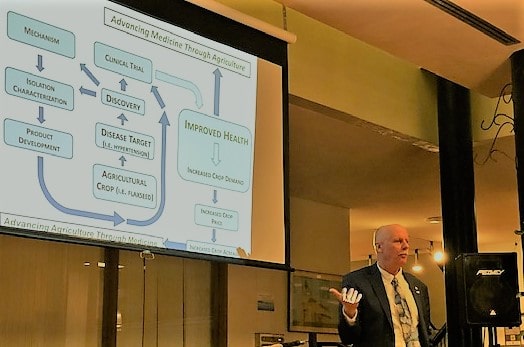 On November 26th at Brandon City Hall, St. Boniface Hospital Foundation and Brandon Regional Health Centre Foundation co-presented Highway to Health.
Close to 50 attendees, including healthcare professionals, business people, and civic leaders heard Dr. Grant Pierce, Executive Director, St. Boniface Hospital Research, speak on how we can prevent and treat cardiac disease through locally grown agri-foods.
Dr. Pierce is part of the Canadian Centre for Agri-Food Research in Health and Medicine (CCARM), where researchers study the potential health-related benefits of functional foods, nutraceuticals, and natural health products.
During the presentation, Dr. Pierce explained how CCARM research has identified how one of the region's major crops, flax, plays a significant role in reducing the risk of heart disease. At the same time, he highlighted the economic impact of using flax to modulate cardiovascular disease on the health care, agricultural, and agri-food sectors.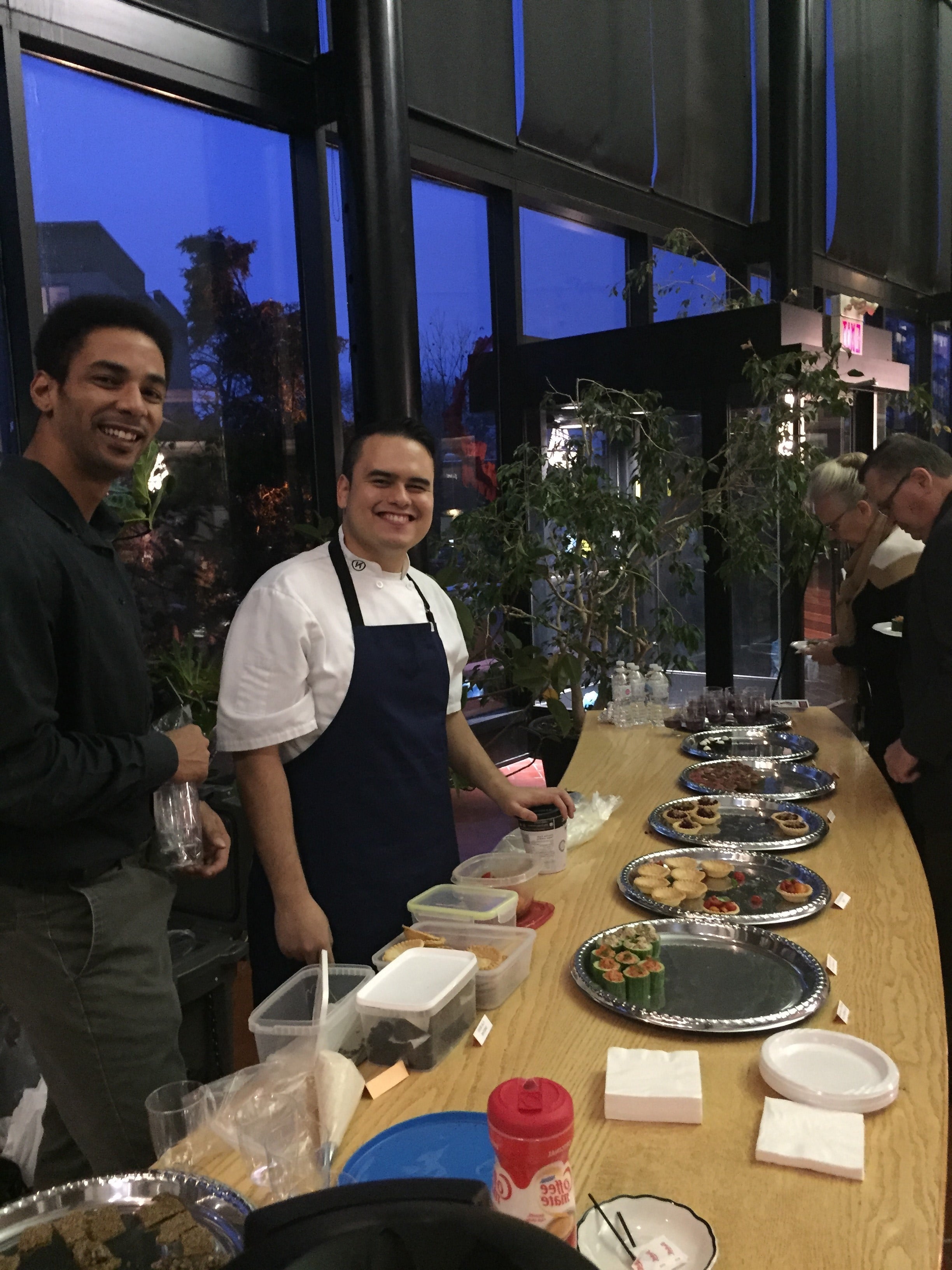 Brandon-based Shape Foods, a premium flax oil and meal, offered a delicious menu of heart-healthy, flax-based refreshments at the event, including flax crackers presented with cucumber and avocado mousse, and berry-flavoured smoothies.
We're thrilled with how it went.
Cindy Buizer, Executive Director, Brandon Regional Health Centre Foundation said the partnership with St. Boniface Hospital plants a seed for more collaboration.
"This event was a new concept. We're thrilled with how it went. The cardiac research is really interesting, and it has positive implications for our region.
"Both of our hospitals are looking to improve people's health, and individuals themselves are paying more attention to what they're putting into their bodies."
Vince Barletta, President and CEO of St. Boniface Hospital Foundation agreed: "There are so many opportunities for partnership between our two facilities to improve patient care and research, including in the areas of cardiac science."
Also in attendance were representatives from the Board of the Brandon Chamber of Commerce, who helped market the event to their members.
Both Foundations look forward to continuing to explore the benefits of this partnership for all Manitobans.
---
Help support excellence in research at St. Boniface Hospital.